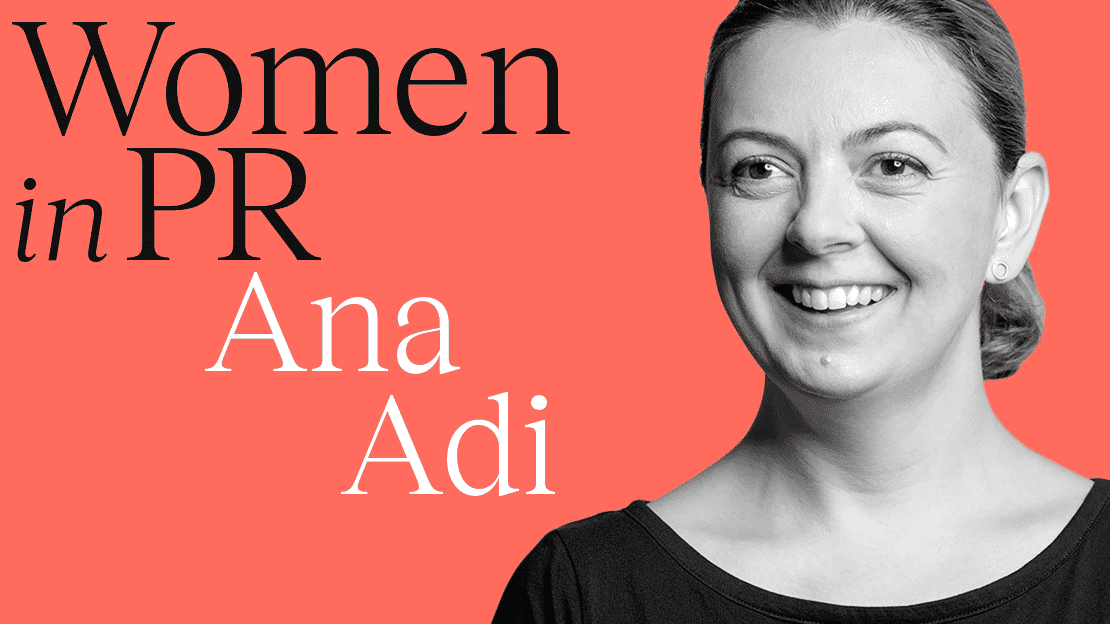 It has been an exciting October for Prof. Dr. Ana Adi with speaking on several conferences – for instance the Female Future Force Day and the Vision PR – and now publishing the very first Quadriga University of Applied Sciences podcast: Women in PR. You can now listen to the teaser episode on soundcloud.
Adi: "Women in PR is about inspiring women that embraced PR and made it shine. It is the result of many conversations with Quadriga University students and especially of the supervision of Jenifer Boughey's master thesis* which goes to show how wonderful and inspiring our students are. To me in particular, the podcast is another form of research, the great challenge being that it is released first digitally and very much publicly."
"With the PR history books – as well as boardrooms – full of men, this podcast tells the stories about success and failures of someone else then men in PR. It will feature interviews about how women got into or out of PR, what it means to them, their aha moment and their never agains, and most importantly the lessons they learned and what they made out of them. The podcast will take us from Russia to the USA with stops in England, Romania and Germany among others."
There are 10 episodes to be released weekly over the upcoming weeks on soundcloud. First guest will be Edna Ayme-Yahil from Panalpina.
*Title: Mind the Gap: Female Perceptions and Narratives of Women's Journeys in Communications/PR (MBA Communication & Leadership 2017)
Personen
Prof. Dr. Ana Adi
Vizepräsidentin | Professorin für PR & Corporate Communications
Quadriga Hochschule Berlin
Prof. Dr. Adi erwarb ihren Doktortitel an der University of the West of Scotland. In ihrer Doktorarbeit, einer Frameanalyse, beschäftigte sie sich mit medialen Diskursen über China, die Olympischen Spiele und Menschenrechte während der Olympischen Sommerspiele in Beijing 2008. Vor ihrer Lehrtätigkeit an der Quadriga Hochschule Berlin hat sie in den USA (als Fulbright-Stipendiatin), in Belgien, Bahrain, Thailand und Großbritannien studiert, gearbeitet und gelebt. Zudem unternahm sie Reisen in viele weitere Länder. Bereits seit 2015 ist Prof. Dr. Ana Adi Vorsitzende der Digital Communication Awards in Berlin und seit 2018 Mitglied der Institute for Public Relations Measurement Commission.
An der Quadriga Hochschule ist sie seit 2022 als Vizepräsidentin für die Bereiche Lehre sowie (internationale) Kooperationen verantwortlich.